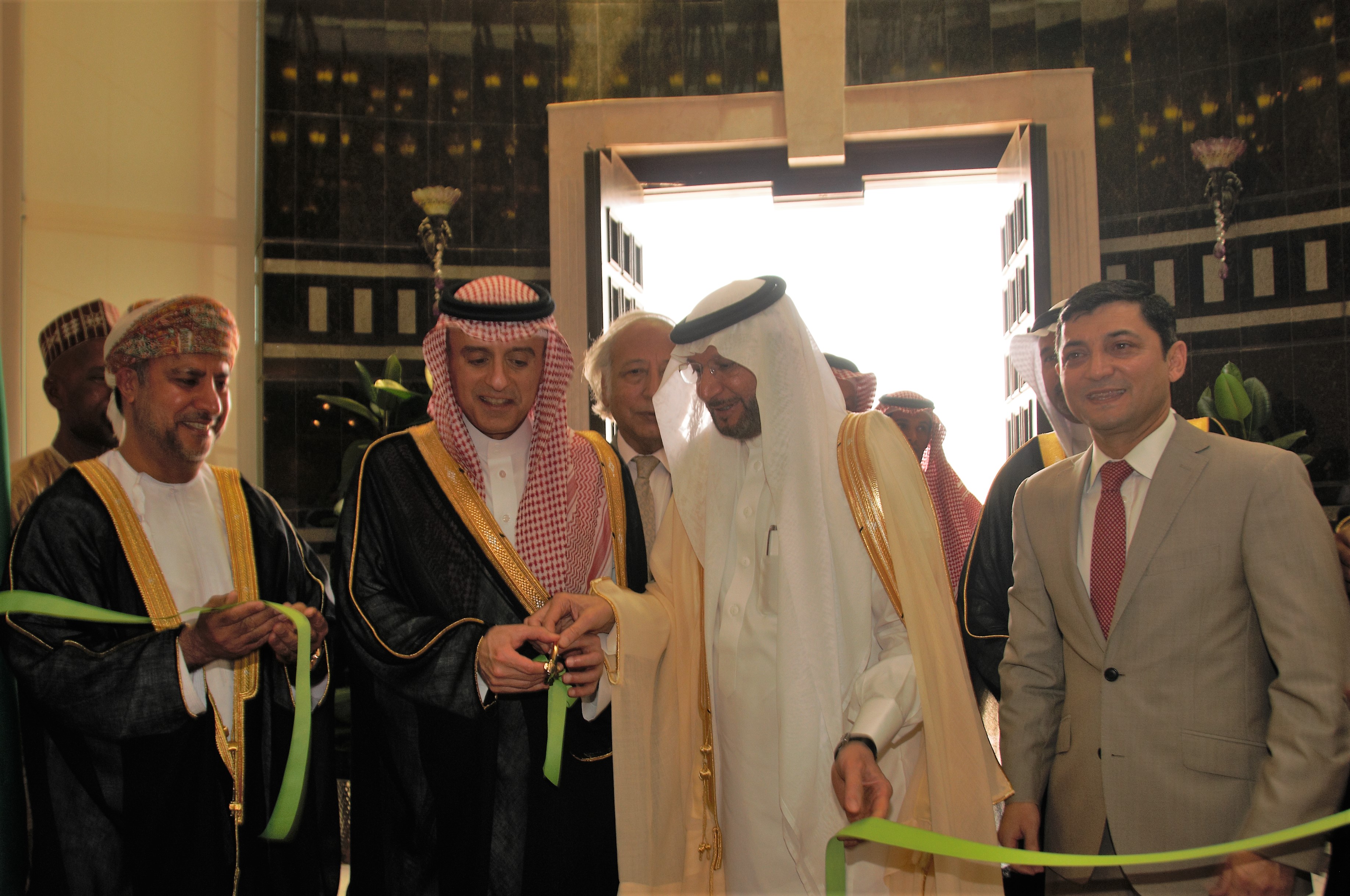 H.E. Mr. Adel bin Ahmed Al-Jubeir, Minister for Foreign Affairs of the Government of KSA inaugurated the Headquarters of the OIC Independent Permanent Human Rights Commission (OIC – IPHRC) in an official ceremony today. The event was attended by the OIC Secretary General H.E. Dr. Yousef A. Al Othaimeen, Members of the IPHRC, representatives of the OIC Member and Observer States and high ranking dignitaries from the Ministry of Foreign Affairs of the Government of KSA, the host country.
H.E. Mr. Adel bin Ahmed Al-Jubeir, reiterated the importance of promoting and protecting human rights and acknowledged the valuable work done by the Commission on the subject within the OIC countries and beyond. Recalling the importance attached by the Kingdom to the subject of human rights, the Minister took pride in hosting the OIC Human Rights Commission and hoped that it would continue to promote the laudable ideals of human rights in accordance with the teachings of our pristine religion Islam. As the Foreign Minister of host country, Mr. Al-Jubeir expressed satisfaction for ably fulfilling the promise of providing the Headquarters for IPHRC Secretariat with requisite facilities and assured them of the continued support of the Kingdom.
While welcoming the Honorable Chief Guest, the IPHRC Vice Chairperson Dr. Rashid Hamed Al Baloushi, expressed gratitude to the Custodian of the Two Holy Mosques and the Government of the KSA, for their generous support and continued cooperation with the Commission including provision of necessary logistical support for its effective functioning. He also thanked the OIC Member States and the OIC Secretary General for their full moral and material support which has enabled the Commission to perform its mandated tasks in an organized and independent manner. Participants were also briefed on the work and activities of the IPHRC.
In his remarks, Dr. Youef Al-Othaimeen, the Secretary General of the OIC, thanked the Foreign Minister for his keen interest in the work and activities of the OIC and its organs and further extended his appreciation to the Kingdom of Saudi Arabia for its generous support for the effective functioning OIC institutions. He also paid rich tributes to the IPHRC for its valuable work in the field of human rights.