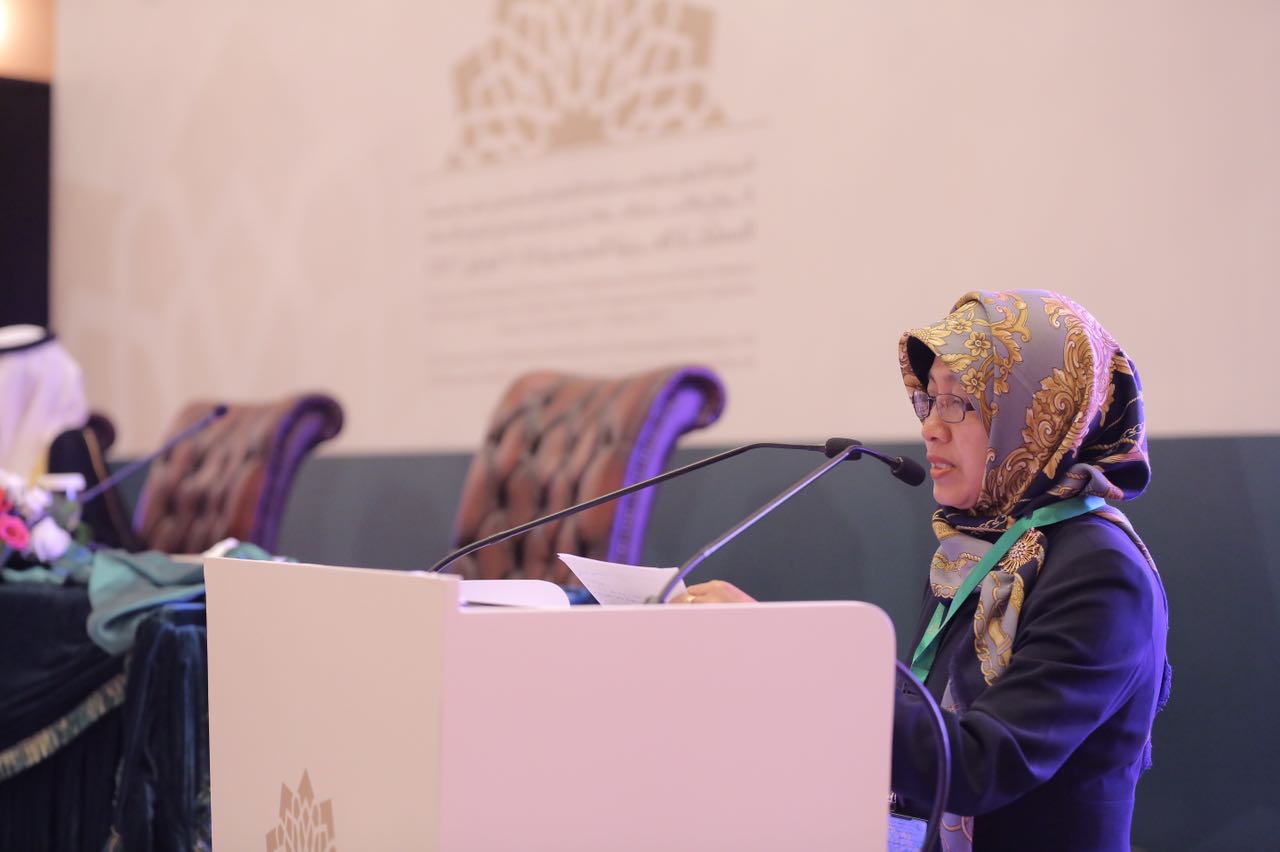 Independent Permanent Human Rights Commission (IPHRC) delegation led by its Member Dr. Siti Ruhaini Dzuhayatin, participated in the 'First Session of the Ministerial Conference on preservation of the values of marriage and family institution in OIC Member States' from 08-09, February, 2017 at Jeddah in which she made a detailed presentation on the subject at the Senior Officials' Meeting and delivered a comprehensive statement at the Ministerial Session.
A large number of distinguished academicians, experts, civil society representatives and governmental and non-governmental dignitaries attended the Conference, which was jointly hosted by the OIC and the Kingdom of Saudi Arabia.
Dr. Ruhaini highlighted that gender related discussion on the right of Lesbian, Gay, Bisexual and Transsexual community, to practice their way of life as normal families, remains the most controversial subject that pitch traditional societies in Muslim and most African countries as well as religious communities against Western societies. She stressed the need to expose the tendency to redefine the concept of traditional marriage and family and fallacies of 'sexual orientation and gender identity (SOGI)' as matters relating to individuals personal sexual preferences and falling outside the purview of 'human right'.
On behalf of the Commission, Dr. Ruhaini also recommended the OIC to: a) continue to express its strong opposition and rejection of legally flawed and deeply divisive notion of SOGI at the UN; b) present the well-researched counter narrative on SOGI (both from the Islamic and international human rights law perspective) in partnership with all segments of society, especially the religious leaders, youth and media and to disseminate it far and wide through use of modern information and communication technologies; c) form broader coalition of likeminded countries, faith communities and international groups, which are willing to put a joint affront to this concept; and d) urge Muslim minorities, especially in the West, to seek legal protection to practice their religious beliefs on the basis of their well-recognised right to freedom of religion and belief.
In conclusion, 'Jeddah Declaration' was adopted which reaffirmed the joint will and commitment of the Muslim world to mitigate the challenges confronting the institution of marriage and identified key elements for formulation of a coordinated strategy to protect and promote the vital institutions of marriage and family to secure the value system of our future generations. IPHRC also presented a short study on the subject to the Conference, which was well received by the participants. The detailed version of this study will be presented to the OIC Council of Foreign Ministers during its next 44th Session, in July 2017.